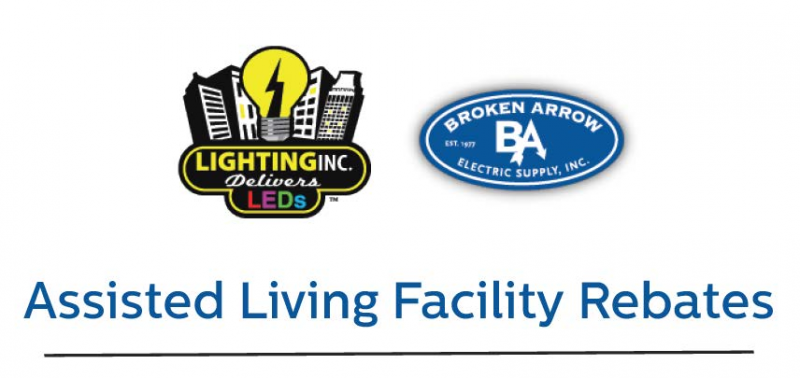 Here at Lighting Inc. we strive to be a resource clients can count on for innovative lighting solutions and reducing the amount they spend on energy. One easy way we help is through utility rebates. Utilities are currently paying financial incentives to help offset the cost of upgrades. Lighting Inc. is working with PSO customers to help obtain those rebates. As with all our solutions, we make rebates easy. From helping file the paperwork to scheduling the inspections, we'll help you find and secure utility rebates. Our knowledge and understanding of lighting rebates will only be matched by our outstanding customer service and vast selection of fixtures.
Lamps
Lighting Inc. carries a complete line of LED lamps. Retrofit florescent tubes in the office, hallway or resident rooms and reduce your re-lamping costs while saving energy.
Indoor
Provide an optimal environment for residents & staff in all areas: resident rooms, hallways, food service/prep, treatment rooms, salons and shower facilities.
Outdoor
LED fixtures for walkways, pathways, entrances and parking areas can provide safe lighting, reduce maintenance and utility costs. Use available utility rebates and it's a win, win!
This rebate program is specific to nursing homes and assisted living facilities. We would like to come to your facility and provide a detailed analysis comparing your current lighting systems to available new technologies, including a complete payback analysis on how this rebate can save your facility money and reduce energy usage. Please call Tyson Taussig at 918.771.8444 to set your appointment today.